Splish-splash! Are you ready for some water fun? Introducing our NEW! Adora water dolls & bath toys perfect for bath, pool, lake... or any fun water activities!

Creatively designed in our Californian playroom, our water toys are perfect to bring FUN in the tub for an ultimate #PlayfulBath! Bath toys and water dolls are a great way to engage and encourage toddlers to take a bath. These ADORAble bath toys not only promote fun and play in their bathing experience, they can also help improve their motor skills by touching and squeezing their ultra-cuddly & squeezable bodies, and drying them up with their terry bath robes.

Meet our best baby bath toys: ADORAble BathTime Baby Dino and Baby Tot Ducky, our cutest SplashTime Baby Tot Over The Rainbow & Fresh Watermelon, and our color-changing Mermaid Magic Dolls!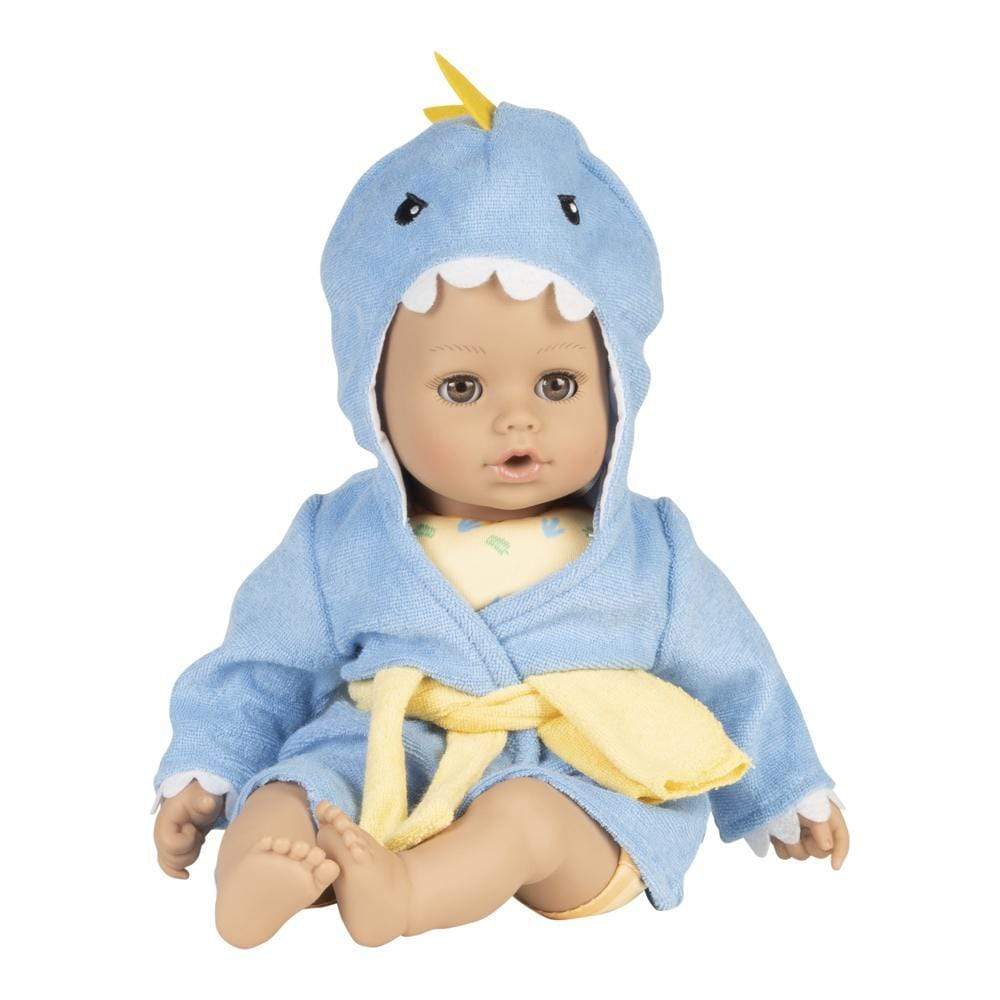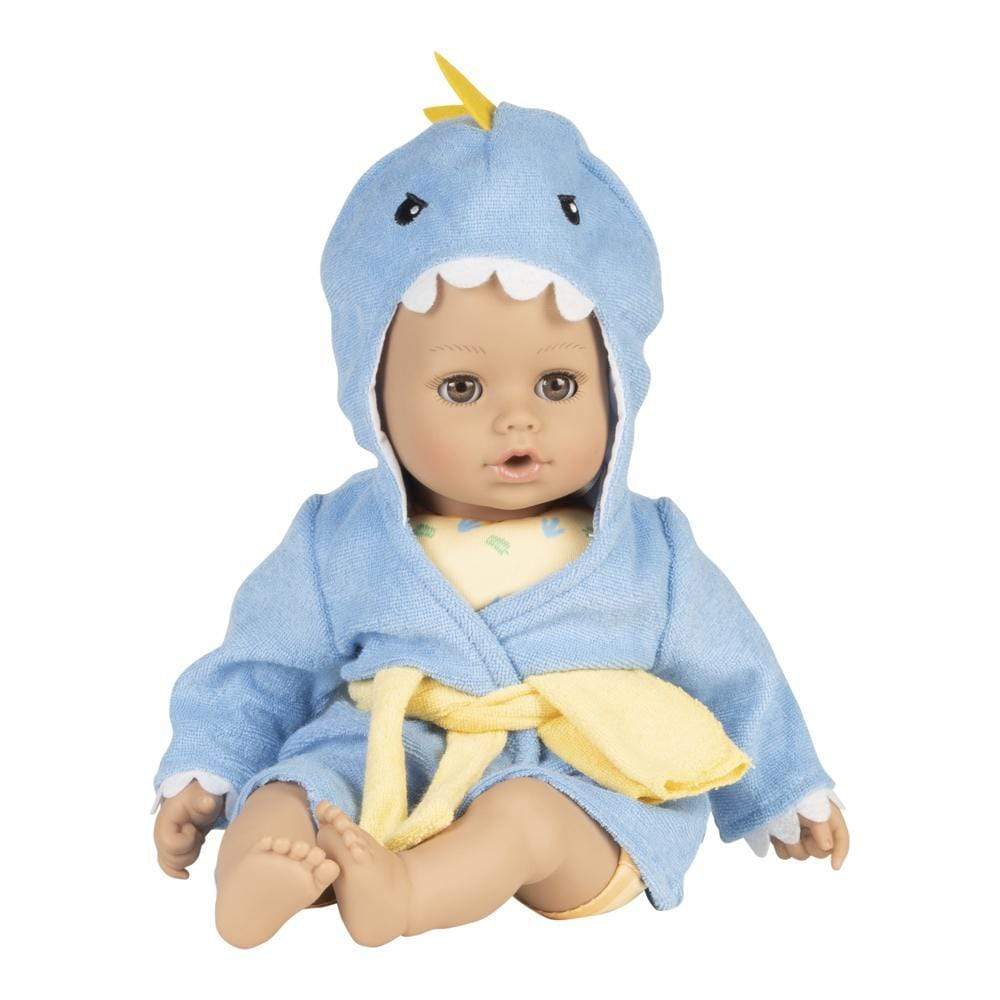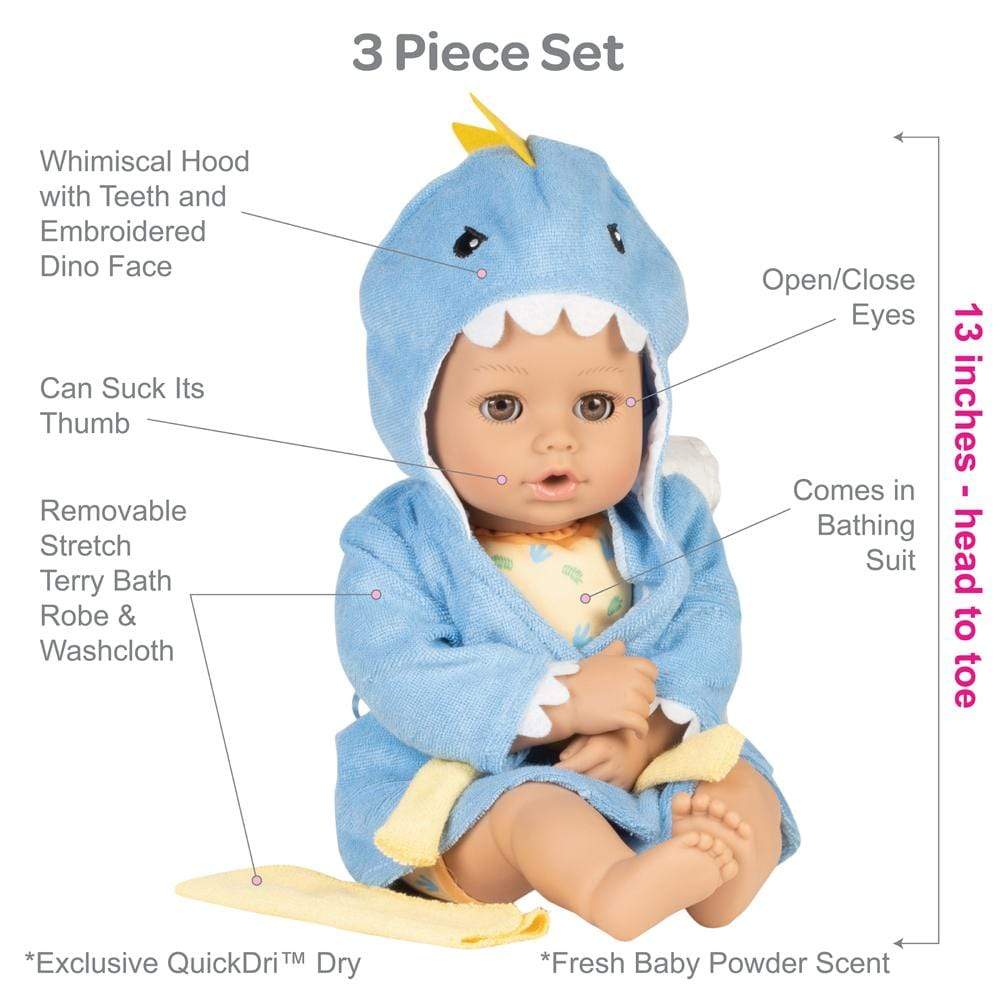 BathTime Baby Dino
Dinosaurs may be extinct but playtime with this water toy will never run out! BathTime Baby Dino arrives with his very own wash cloth and removable dinosaur themed bath robe that when taken off shows an ADORAble yellow swimsuit printed body—so cute!

This 13-inch water baby doll has a soft & cuddly exclusive Exclusive QuikDri™ Body with a fresh baby powder scented vinyl and dries in no time! Ages 1 and up.


Shop Now

BathTime Baby Tot Ducky
We've taken the traditional rubber ducky bath toy and put an ADORAble spin on it! BathTime Baby Ducky comes with his own removable yellow, ducky themed bath robe that, when taken off, reveals a polka dot printed body! This baby bath doll will provide hours of nurturing playtime each & every time!

This water doll is 8.5" from head to toe, made from our exclusive QuikDri™ body with fresh baby powder scent & dries in no time! Ages 1 and up.


Shop Now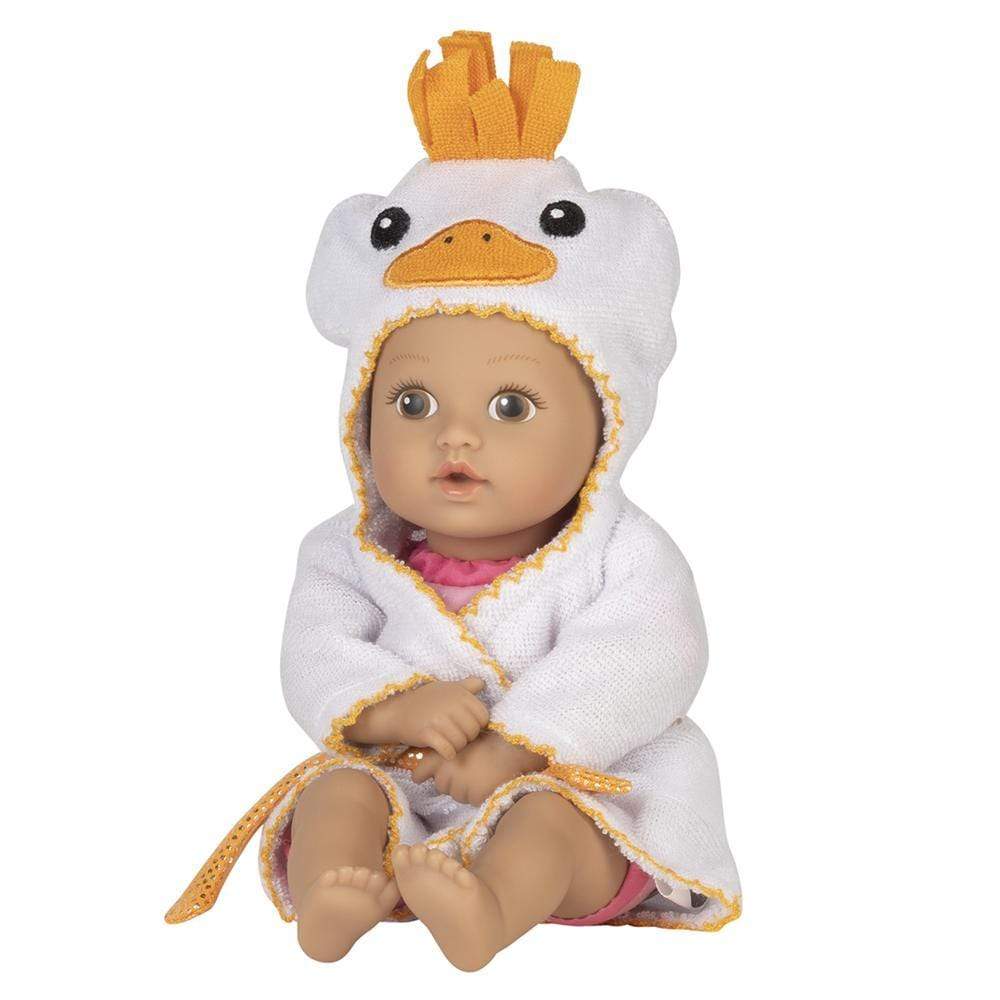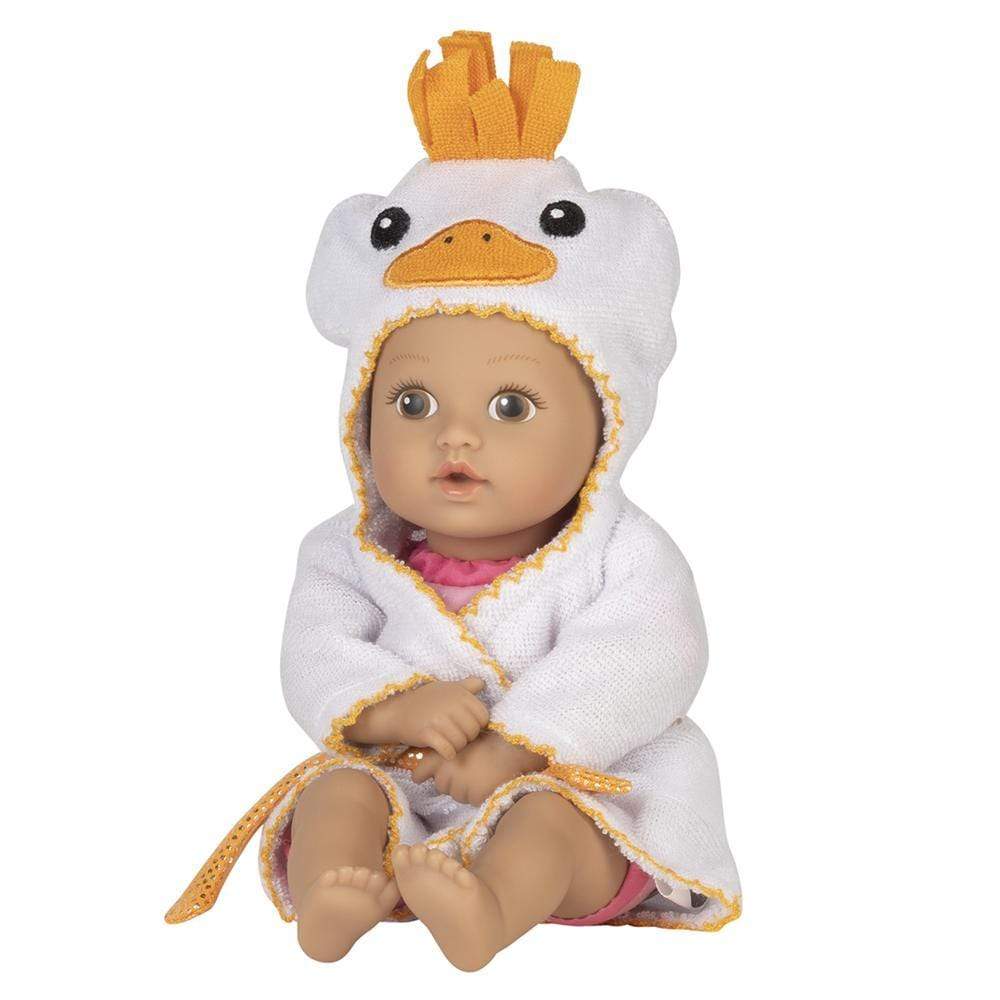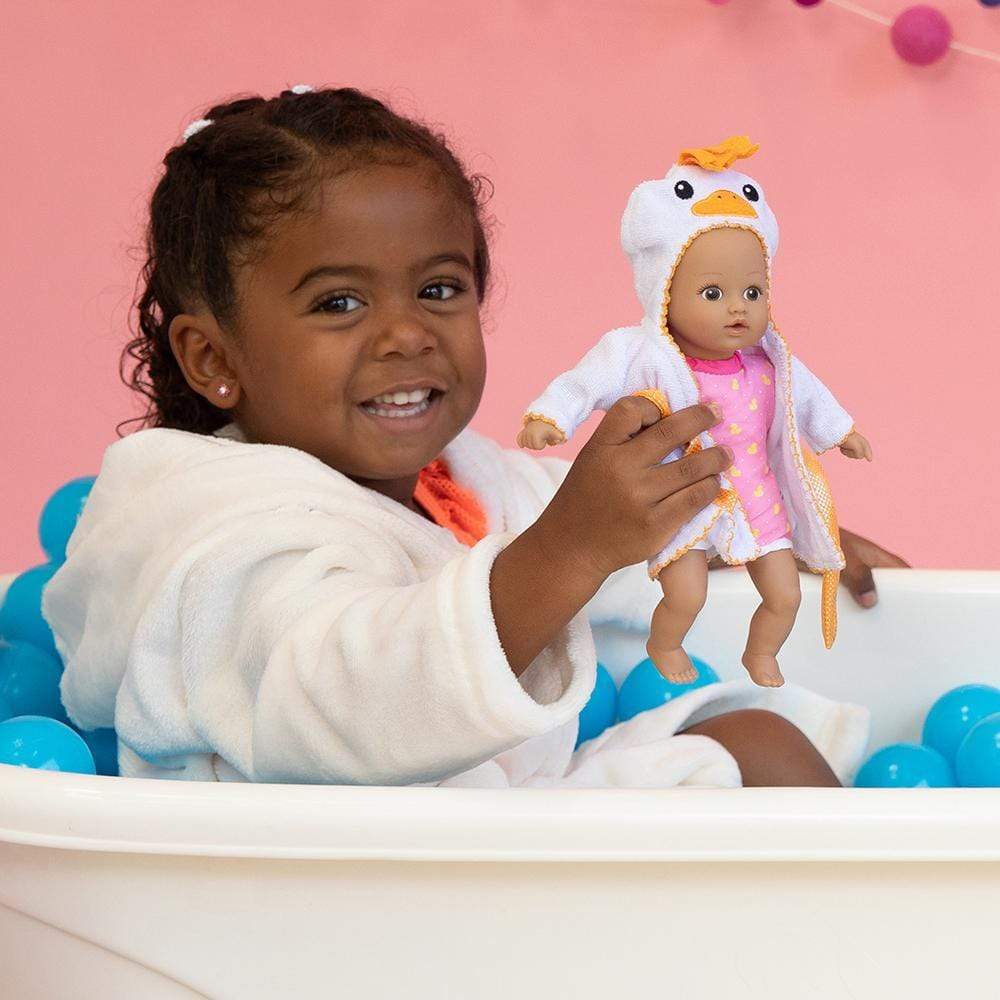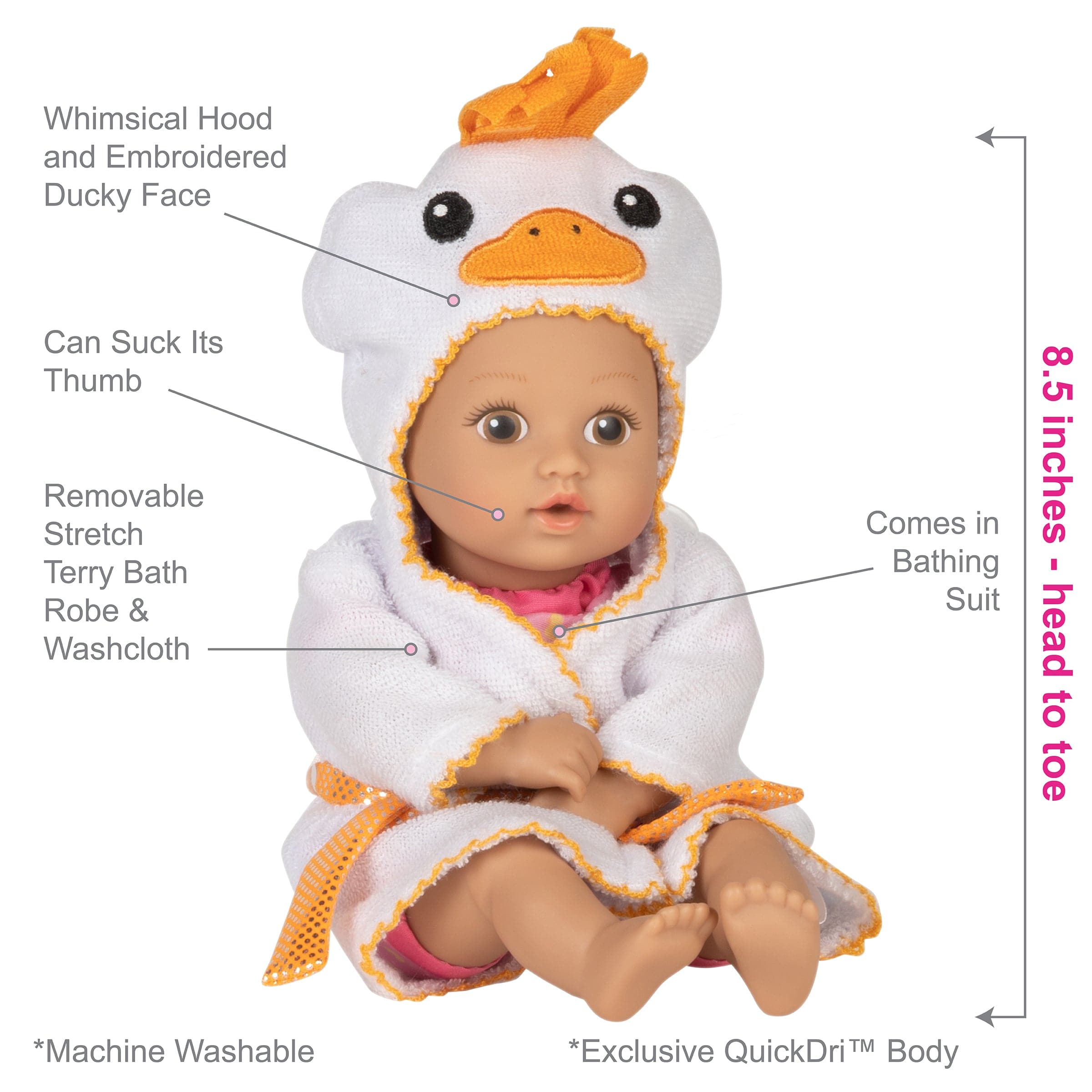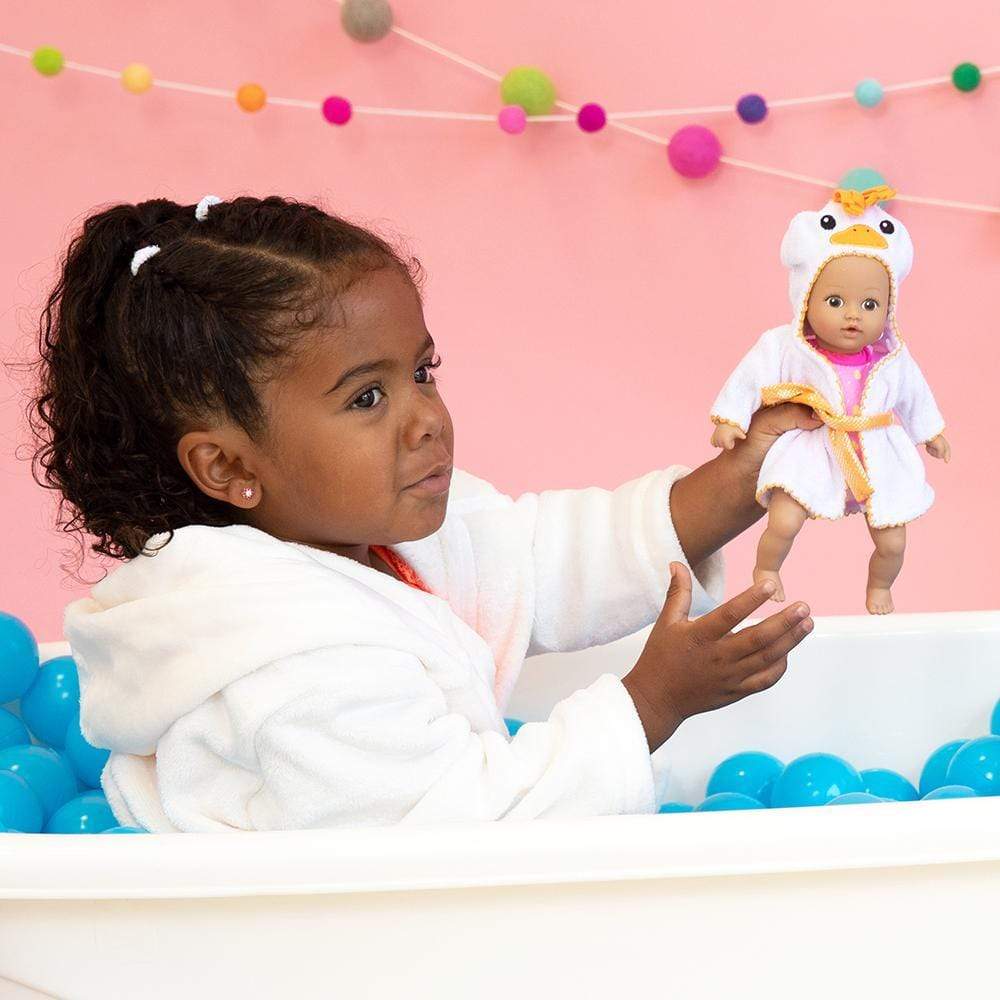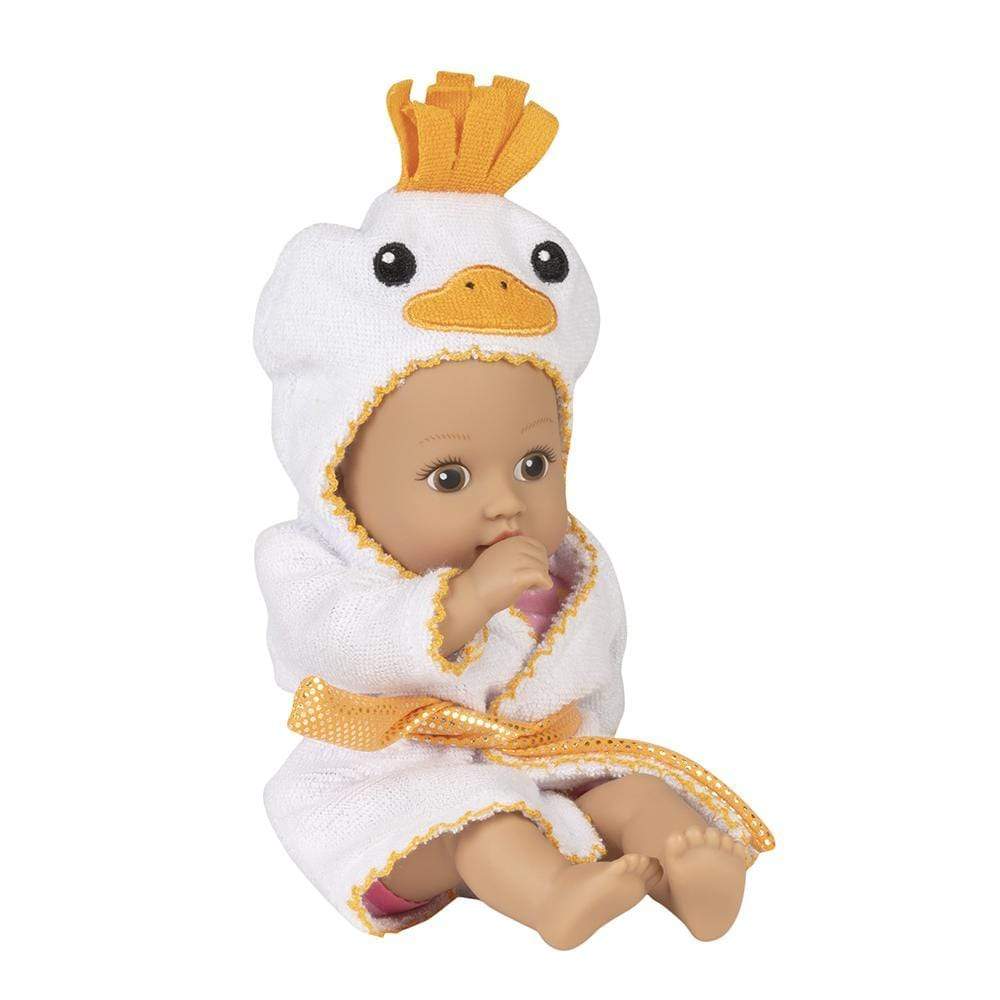 SplashTime Baby Tots
These ADORAble mini water dolls arrive with their own trendy blow up floatie and washcloths matching their playful swimsuit printed bodies! These dolls have exclusive QuickDri™ bodies that are 100% Machine Washable and dry in no time!
Fresh Watermelon is an 8.5" soft baby doll with sweet face & blue eyes, with a silky-smooth, cuddly body created from high quality, baby powder scented vinyl. This water doll has a pink swimsuit-printed body with mini white heart prints and a sweet watermelon print on the front which matches its inflatable watermelon floatie. This doll set includes yellow towel with watermelon embroidery. Ages 3 and up.
Mermaid Magic Dolls
Make MAGIC happen in the tub with Mermaid Magic Dolls! Your little ones will squeal in delight as they witness their mermaid tails magically transform color in the warm water!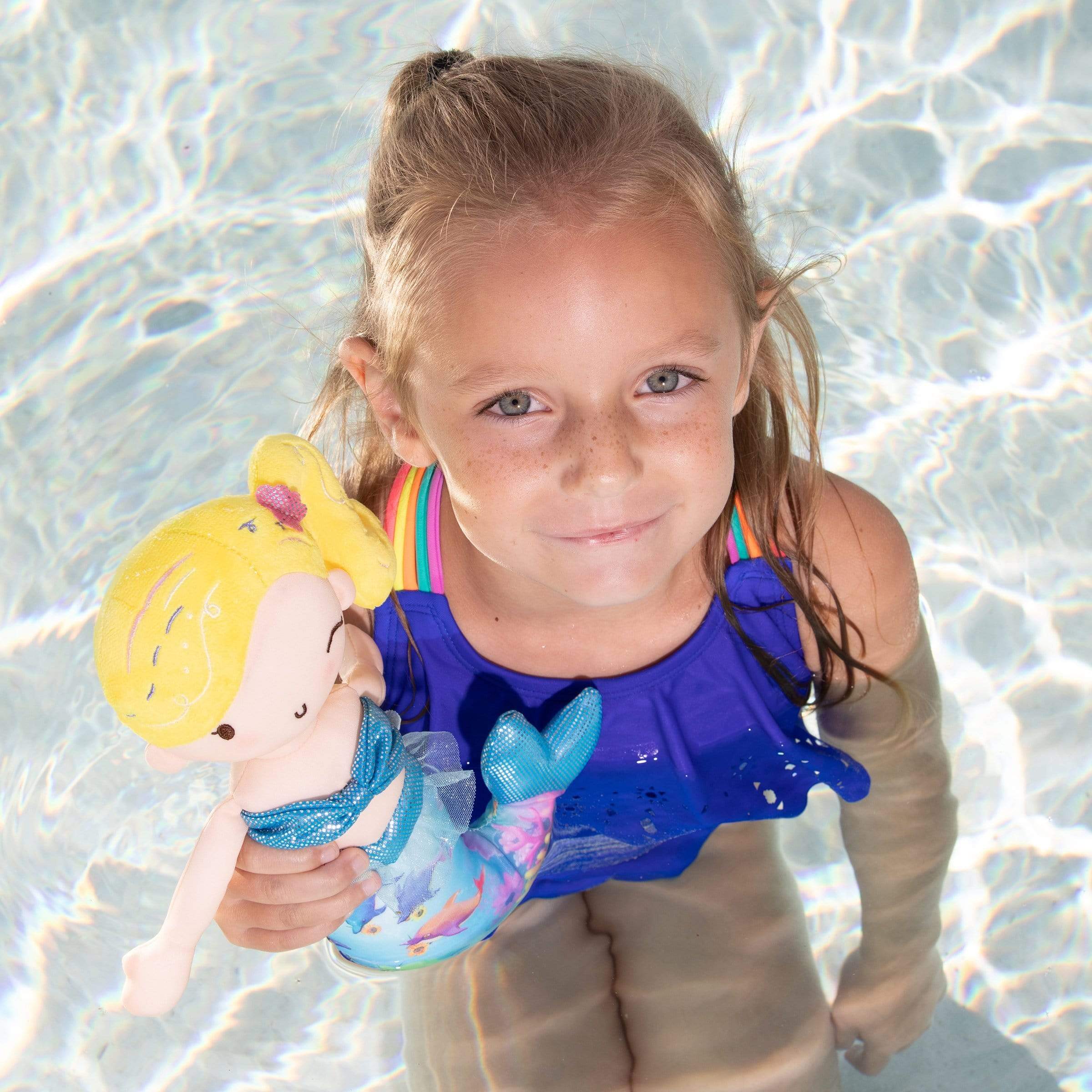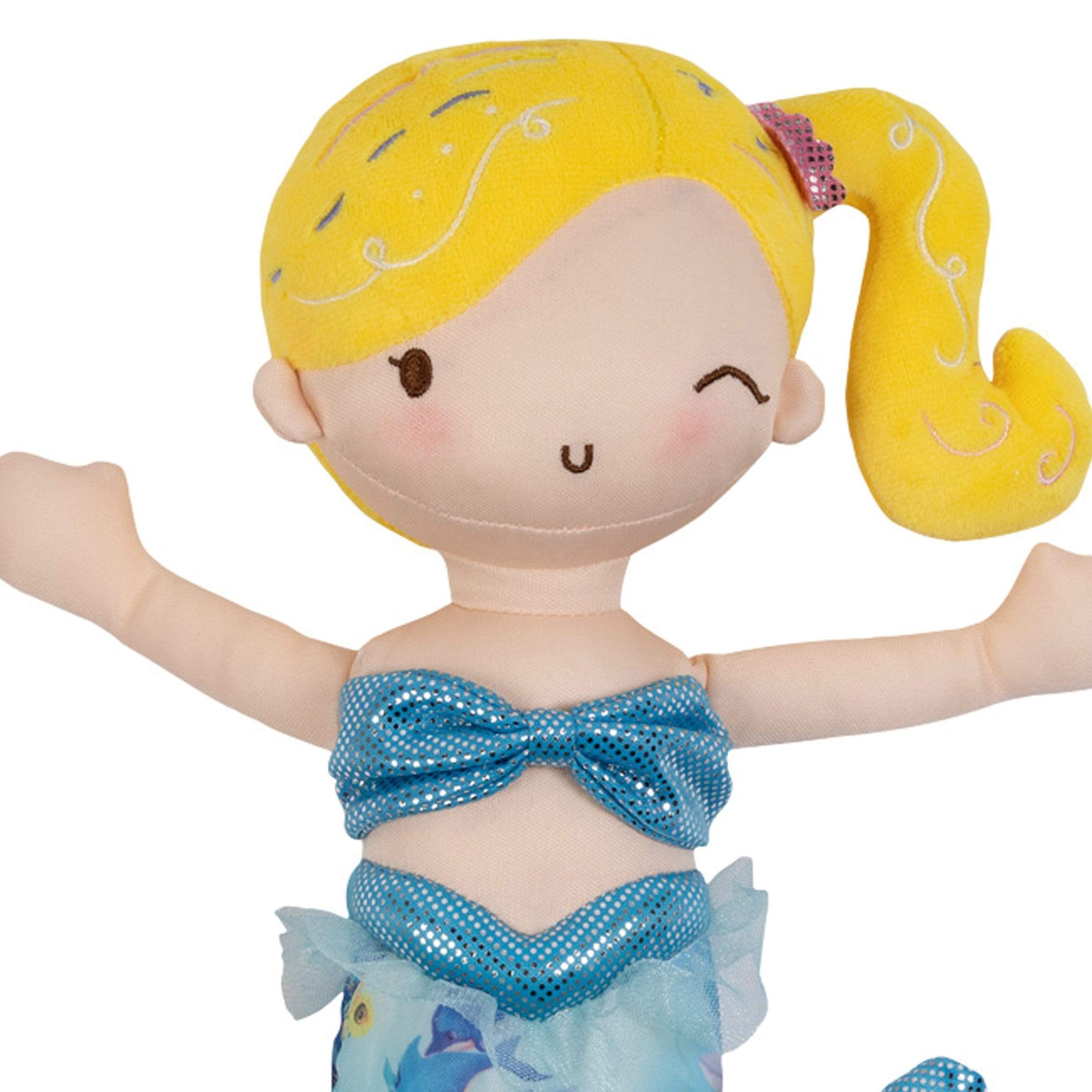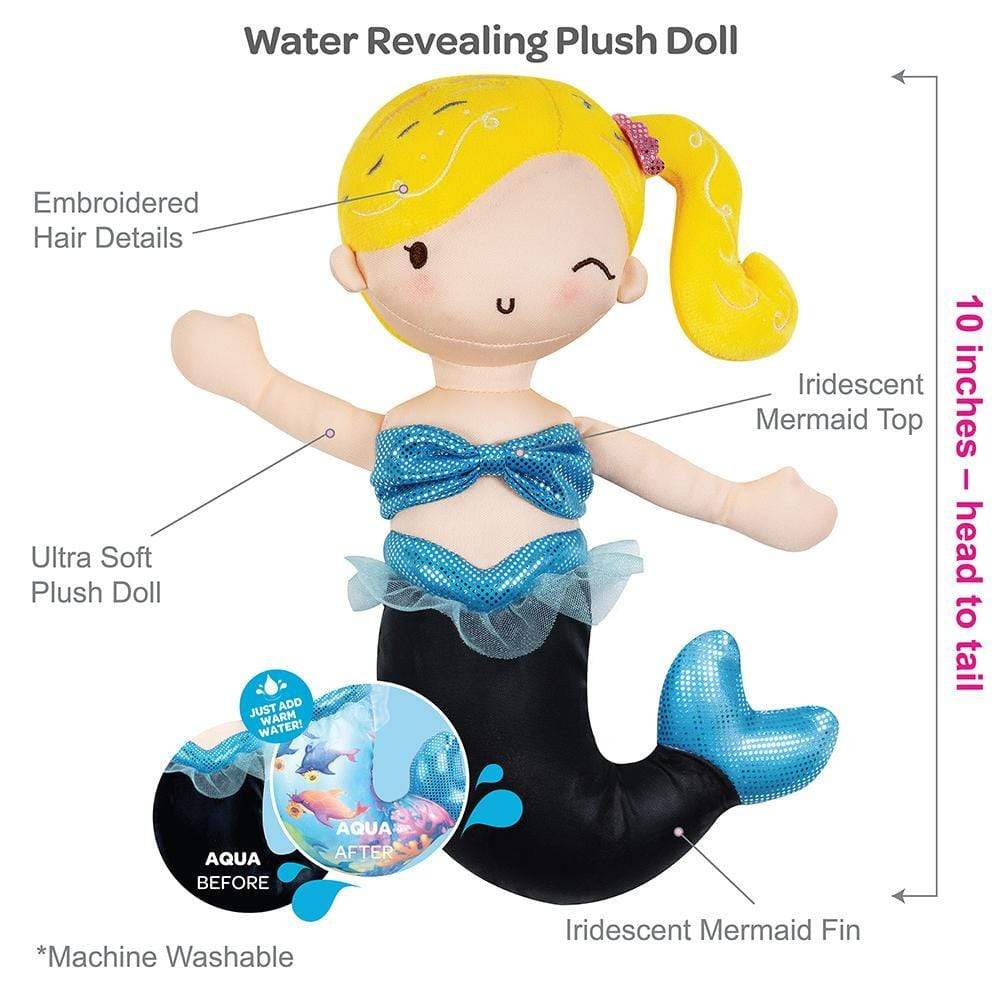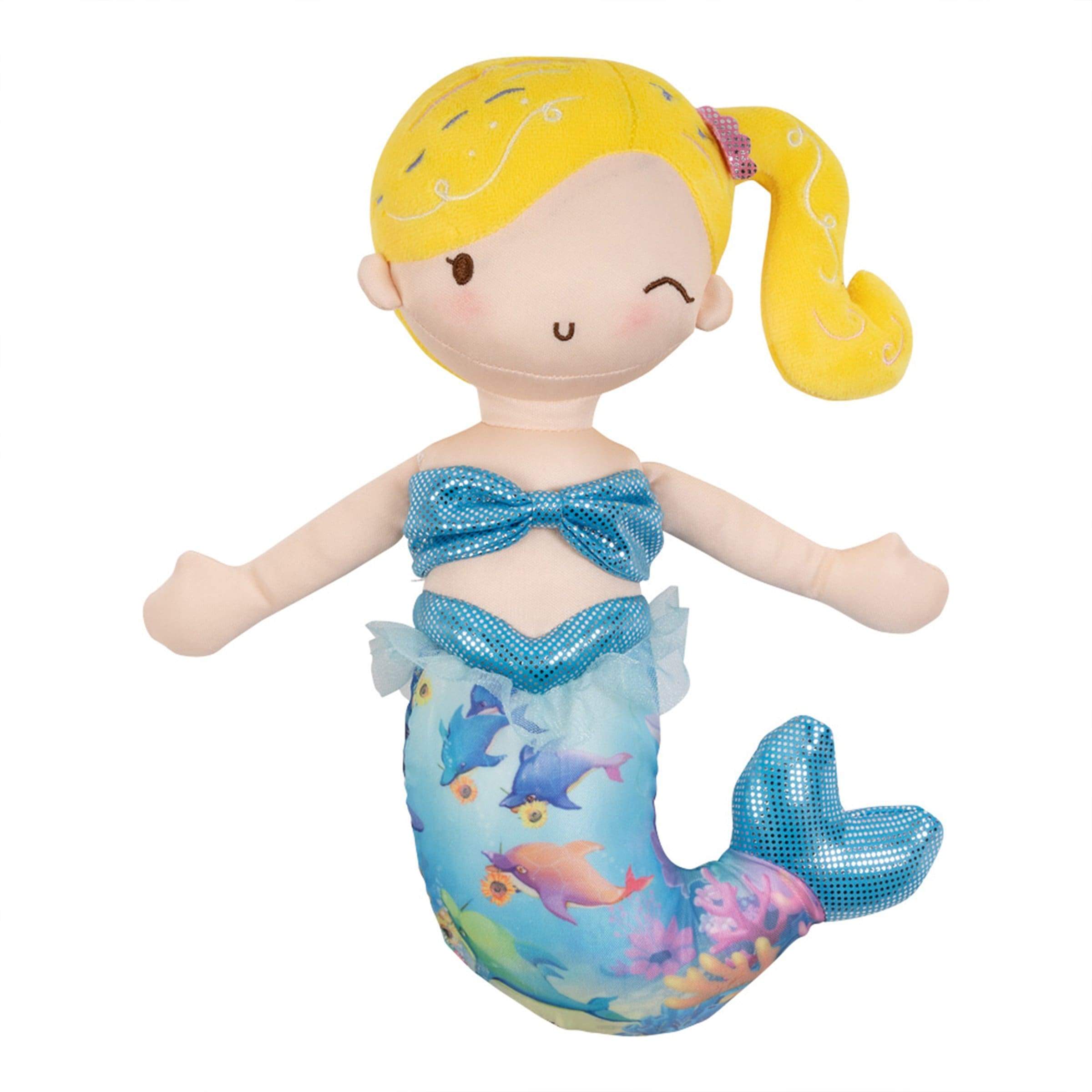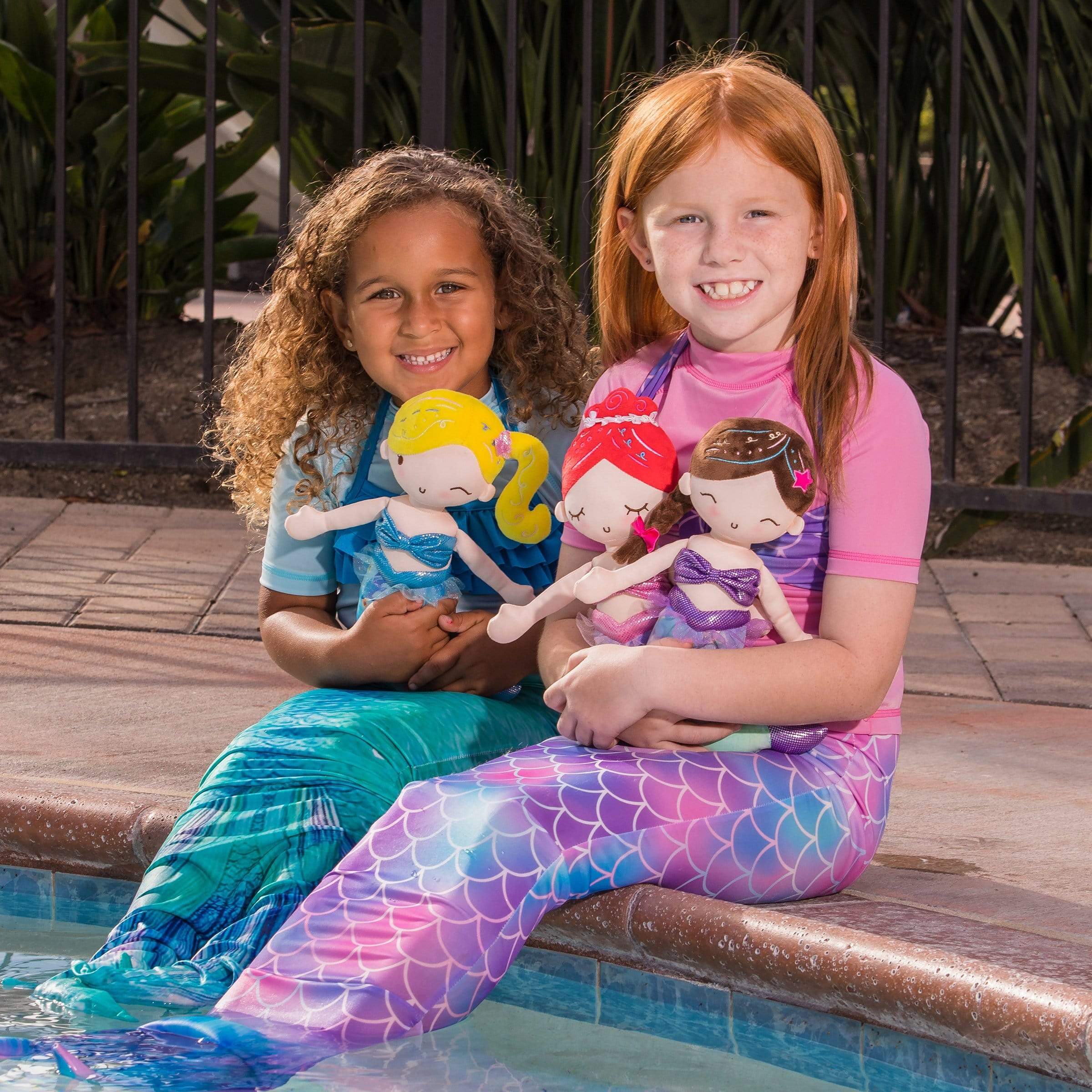 " draggable="false">
Aqua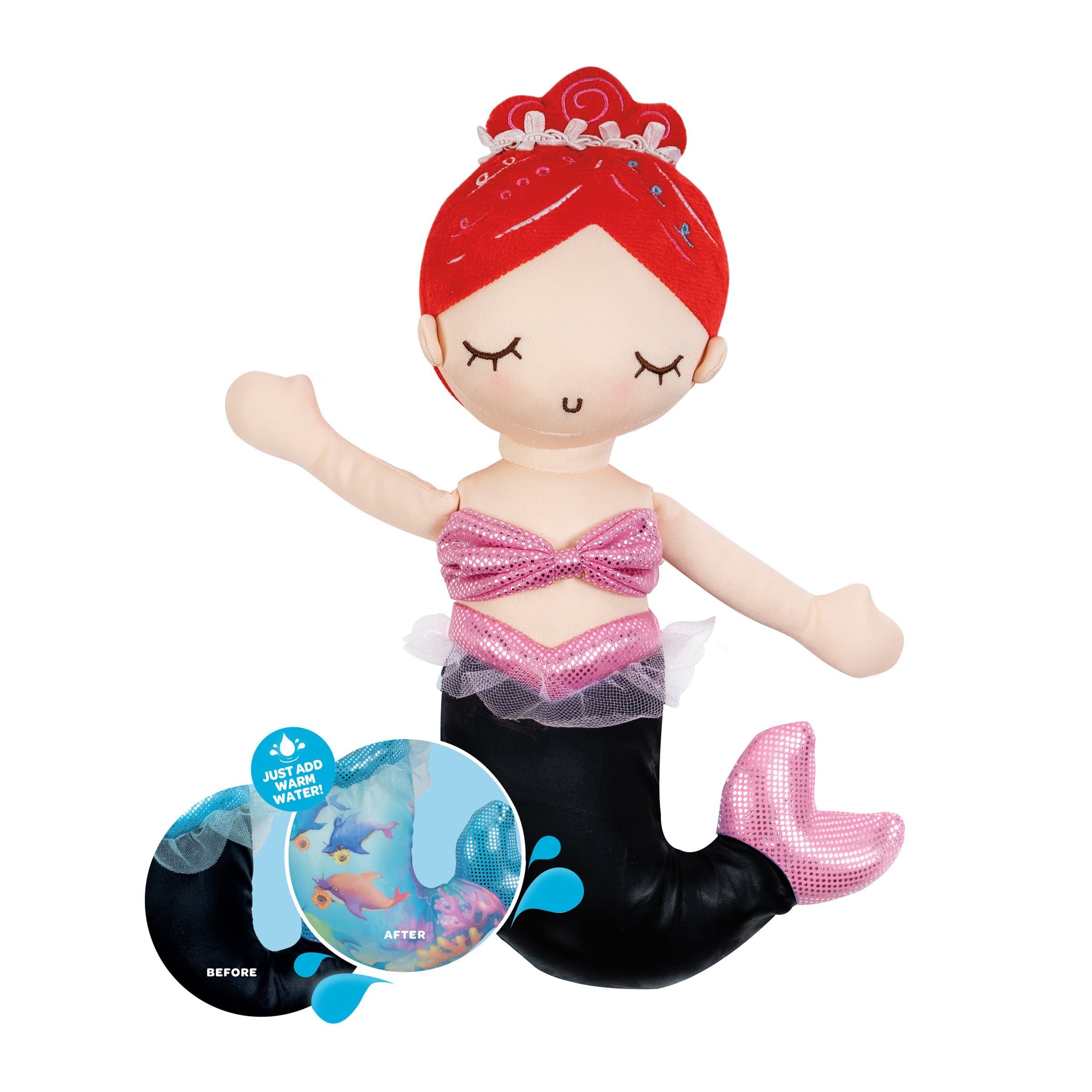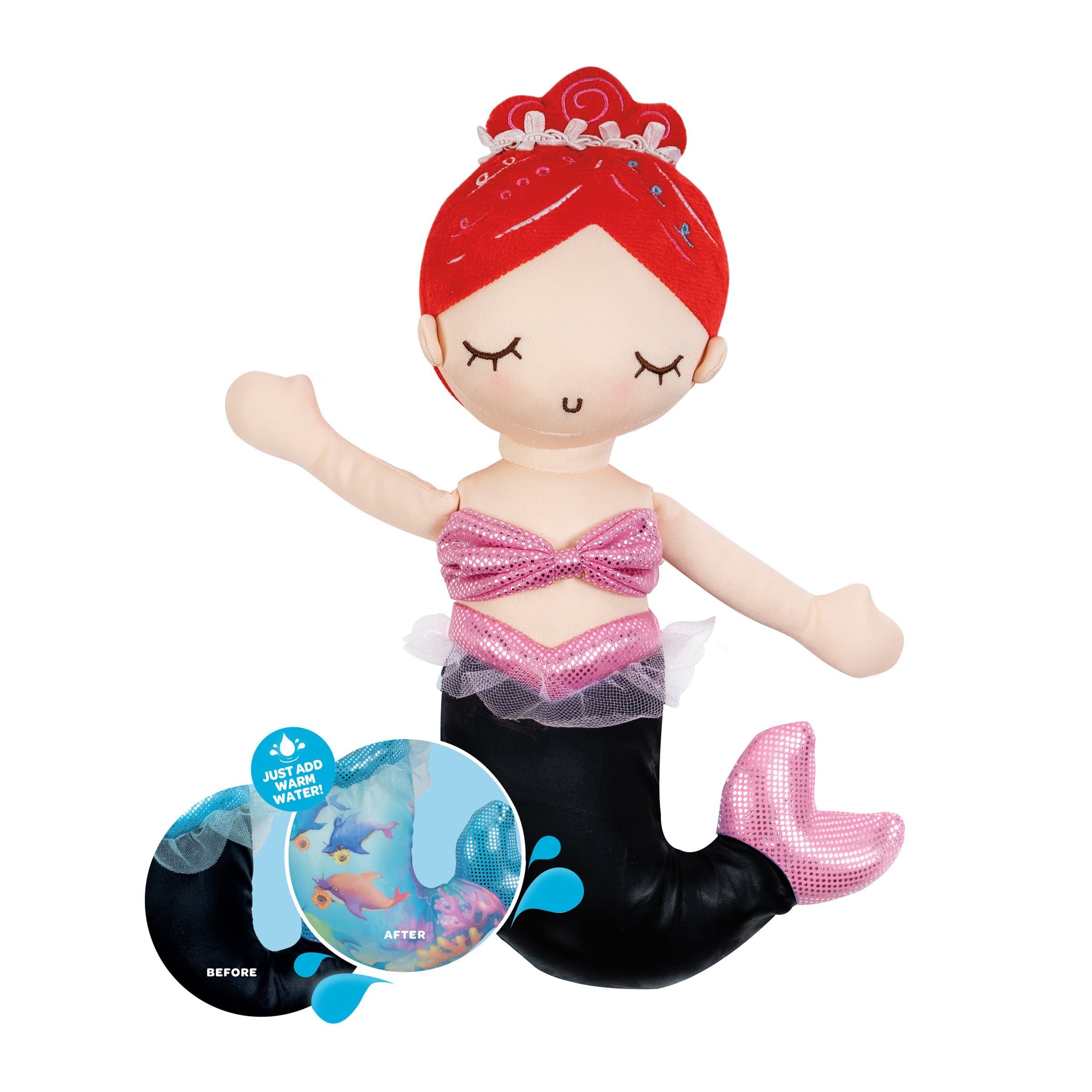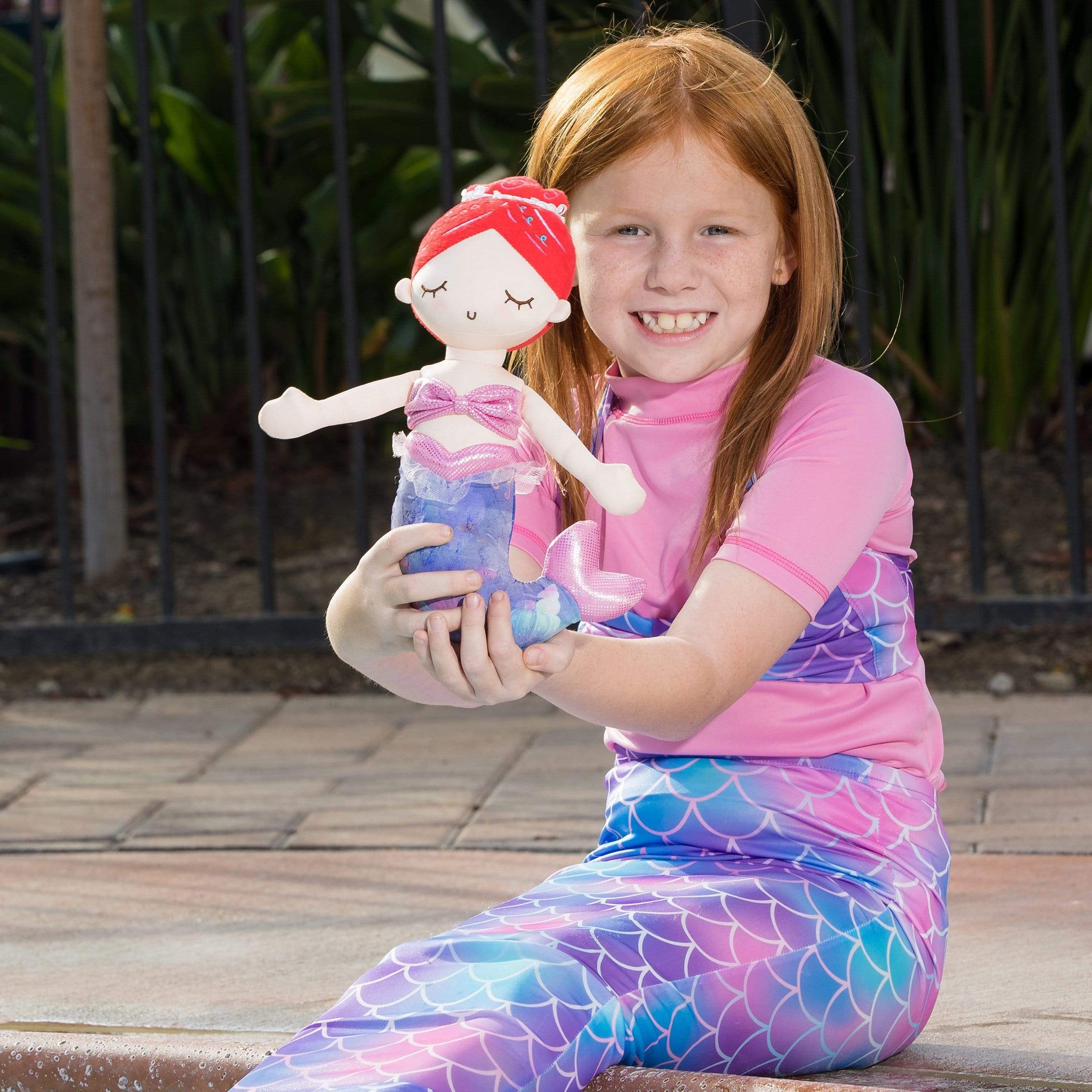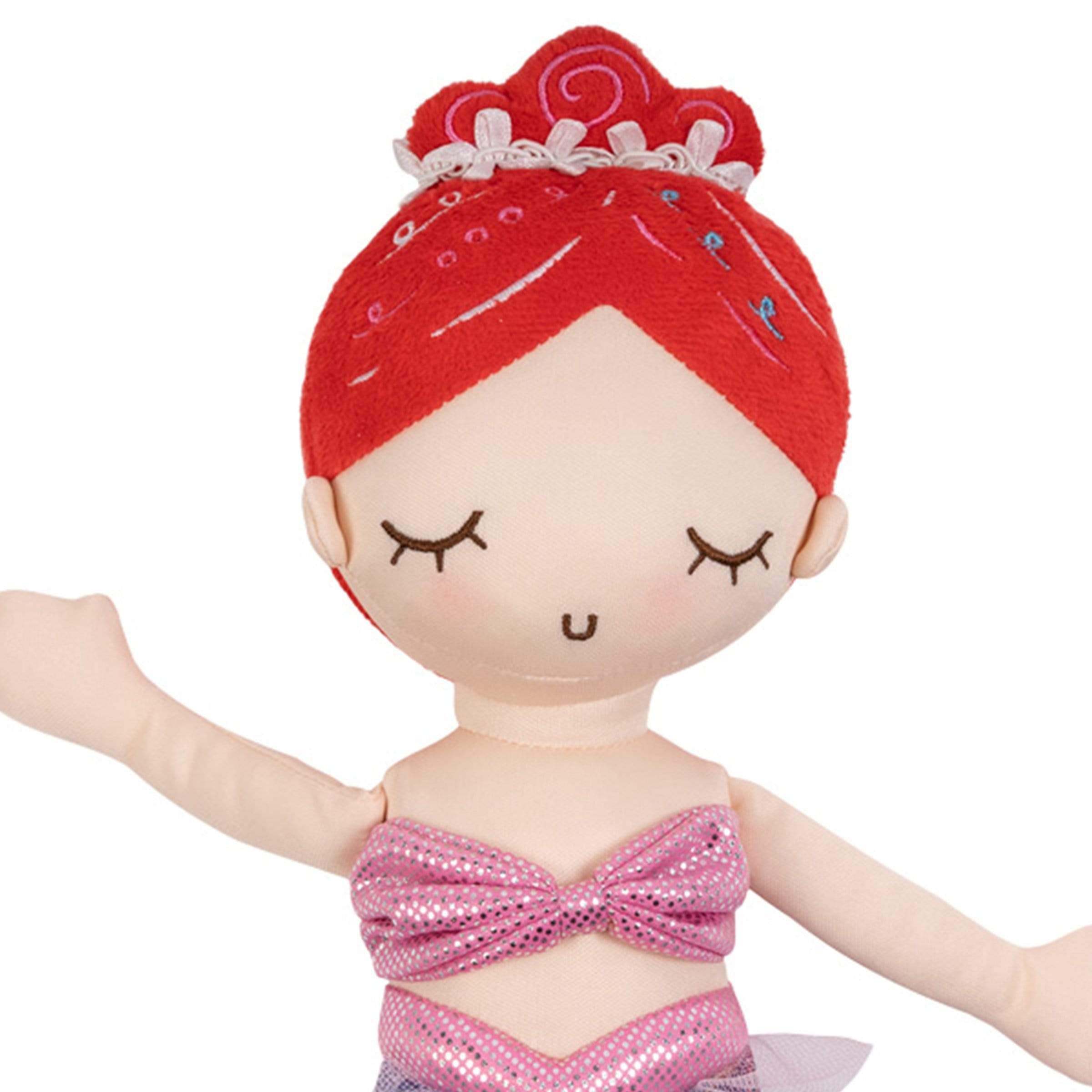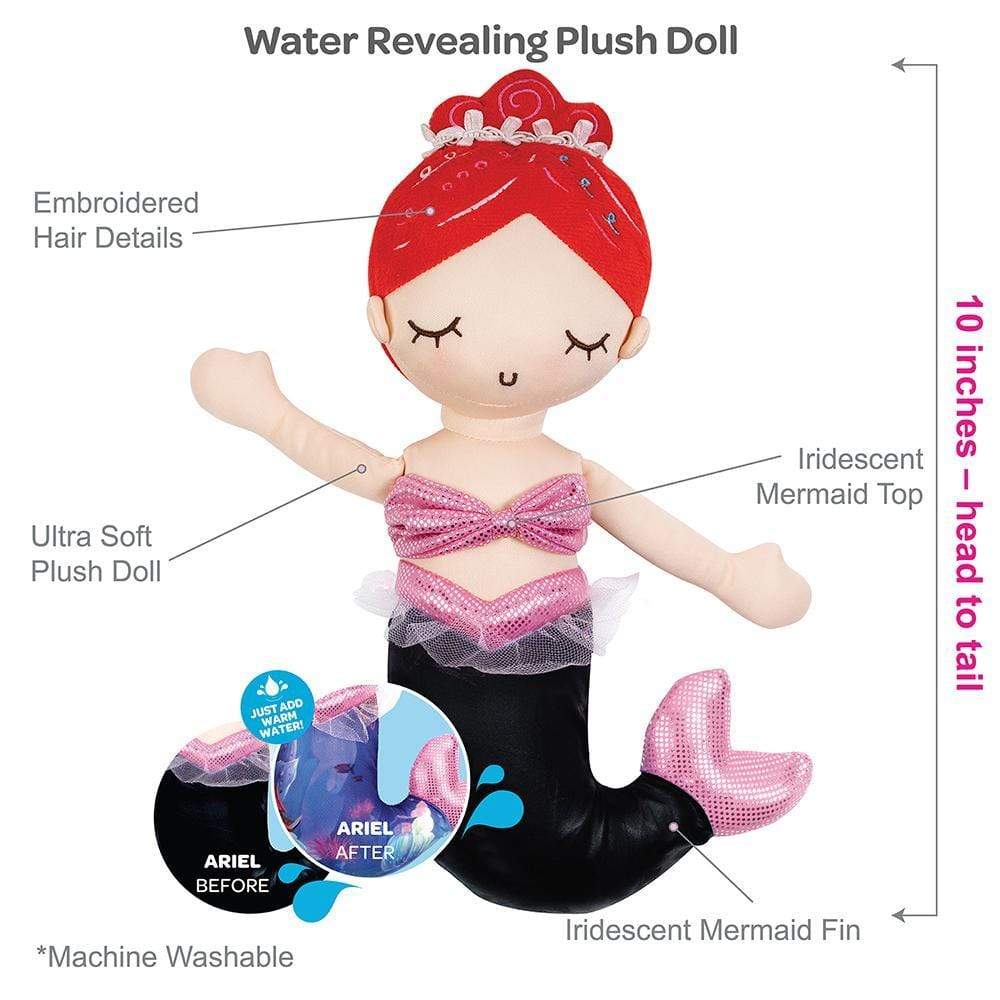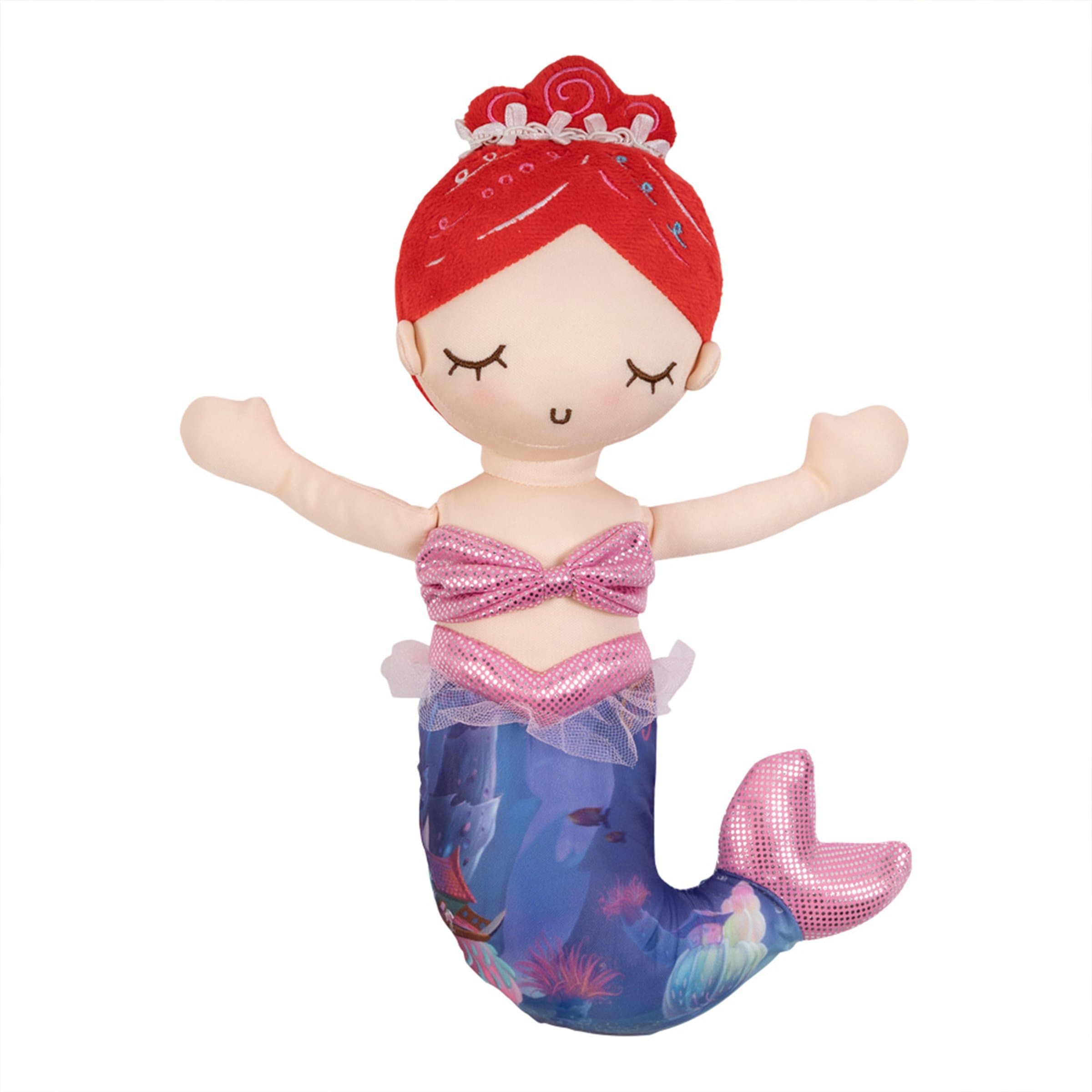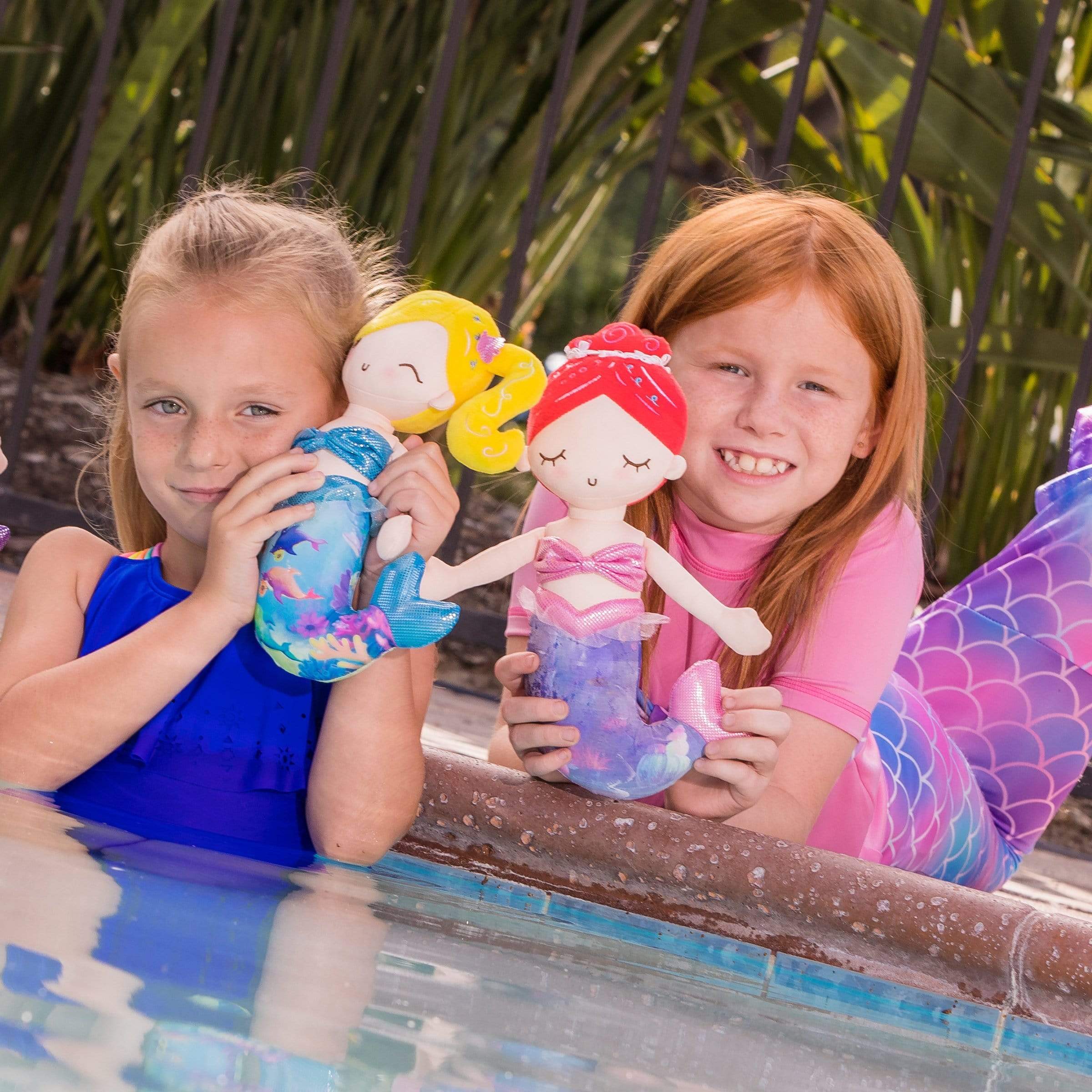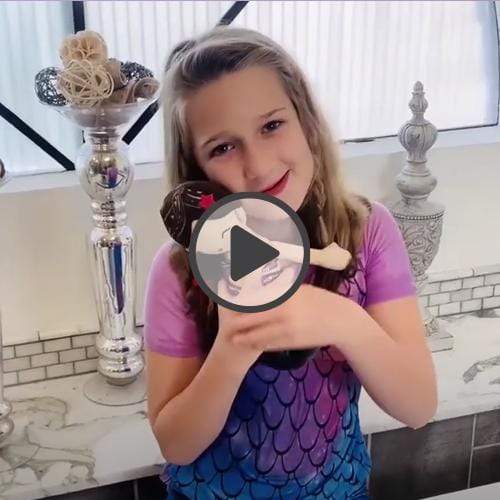 " draggable="false">
Ariel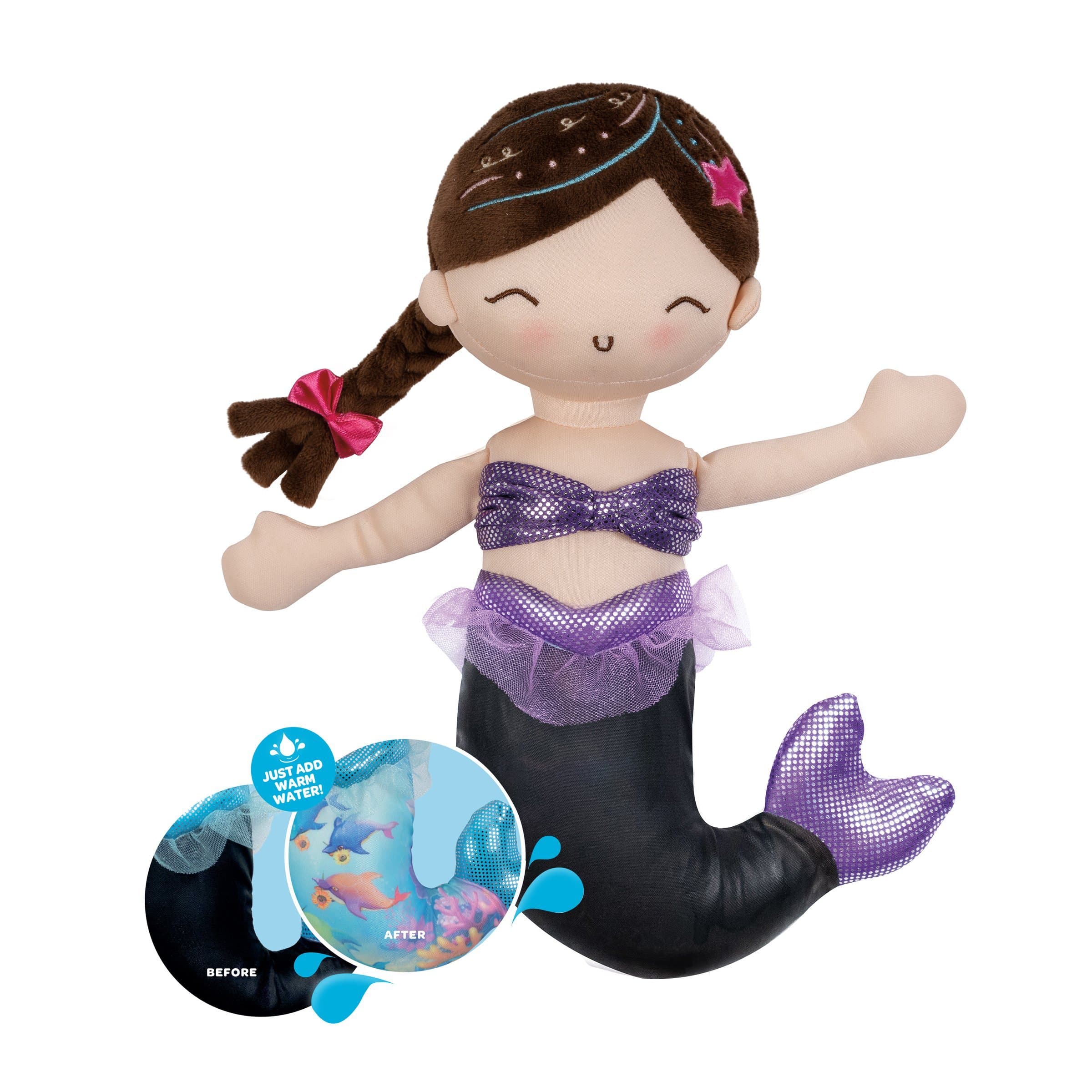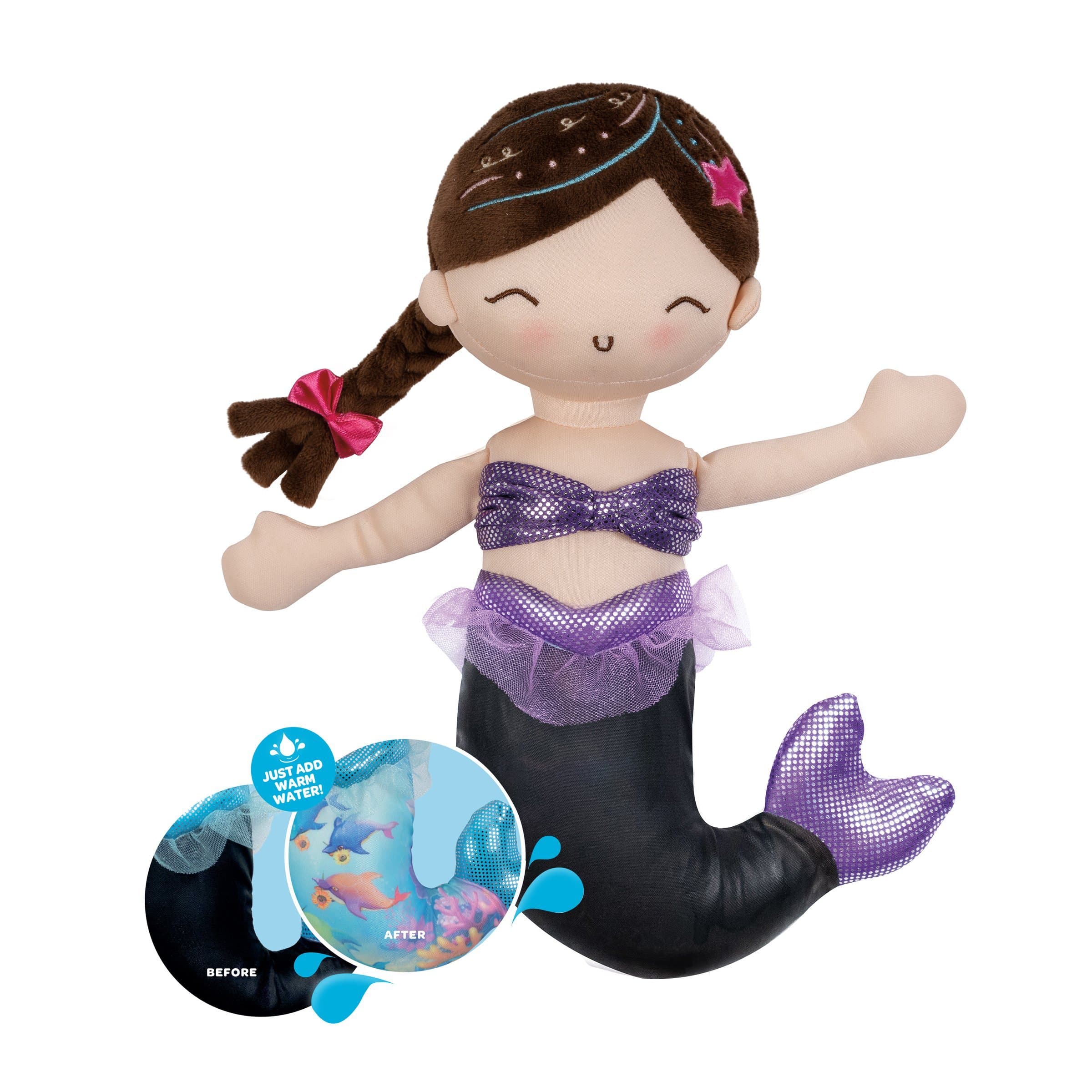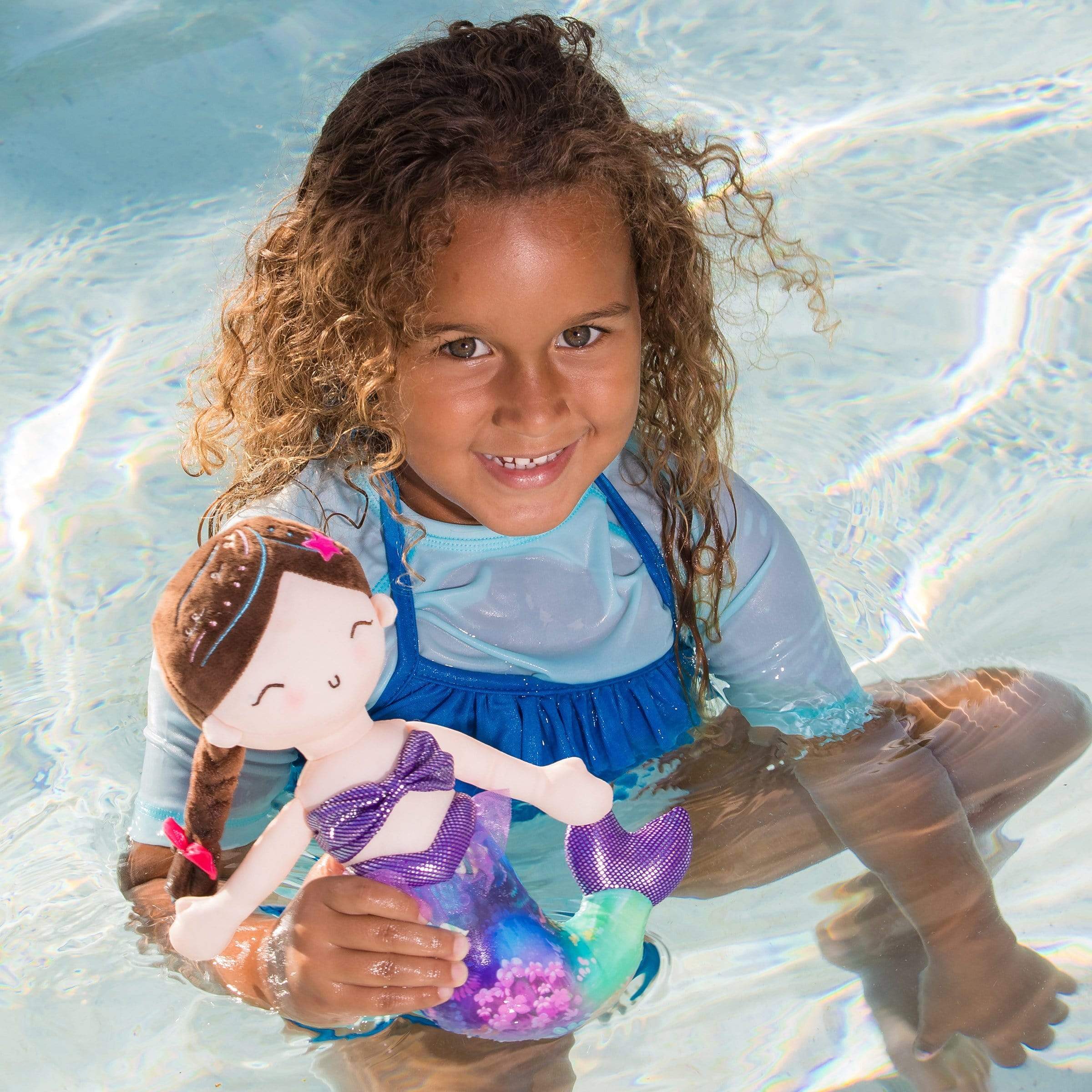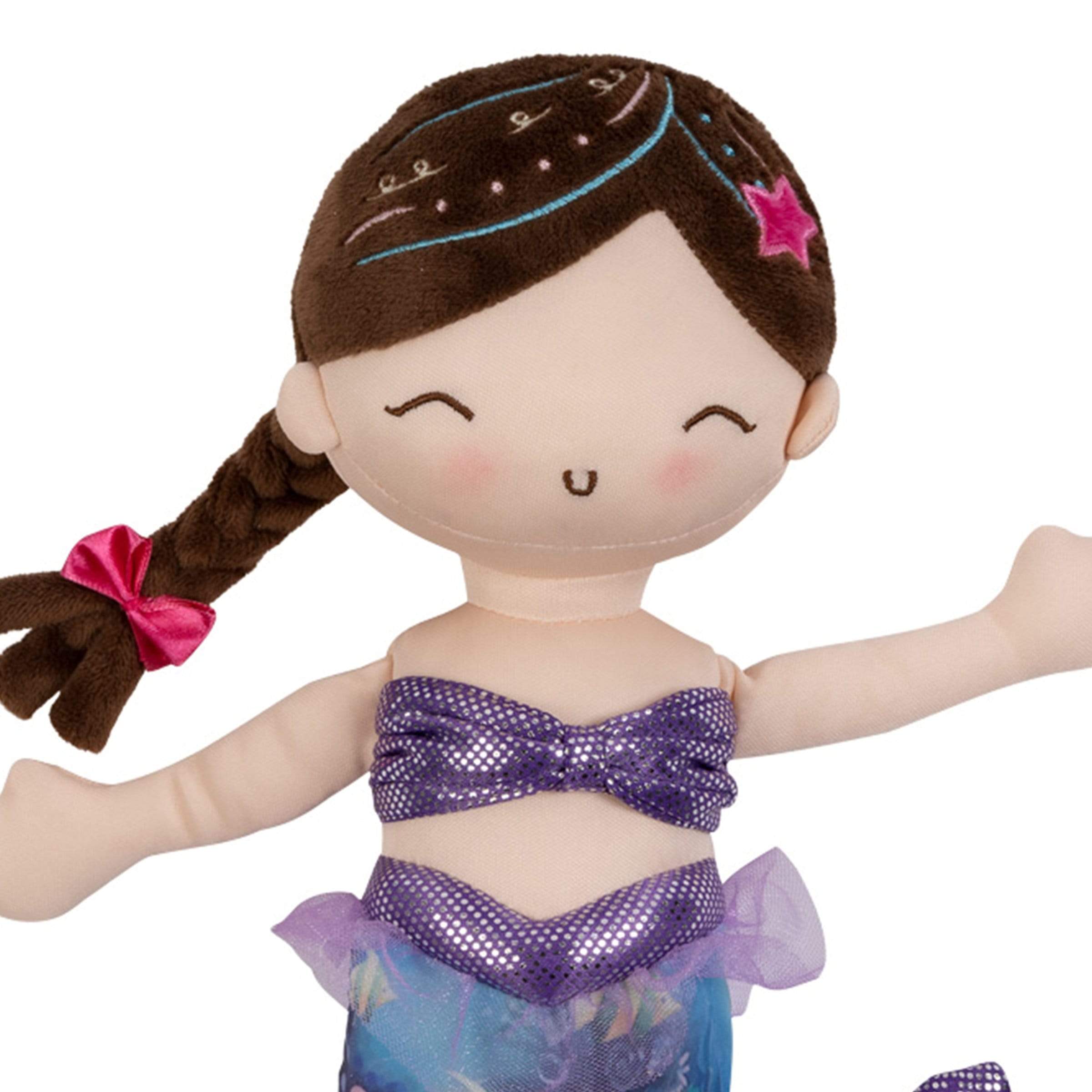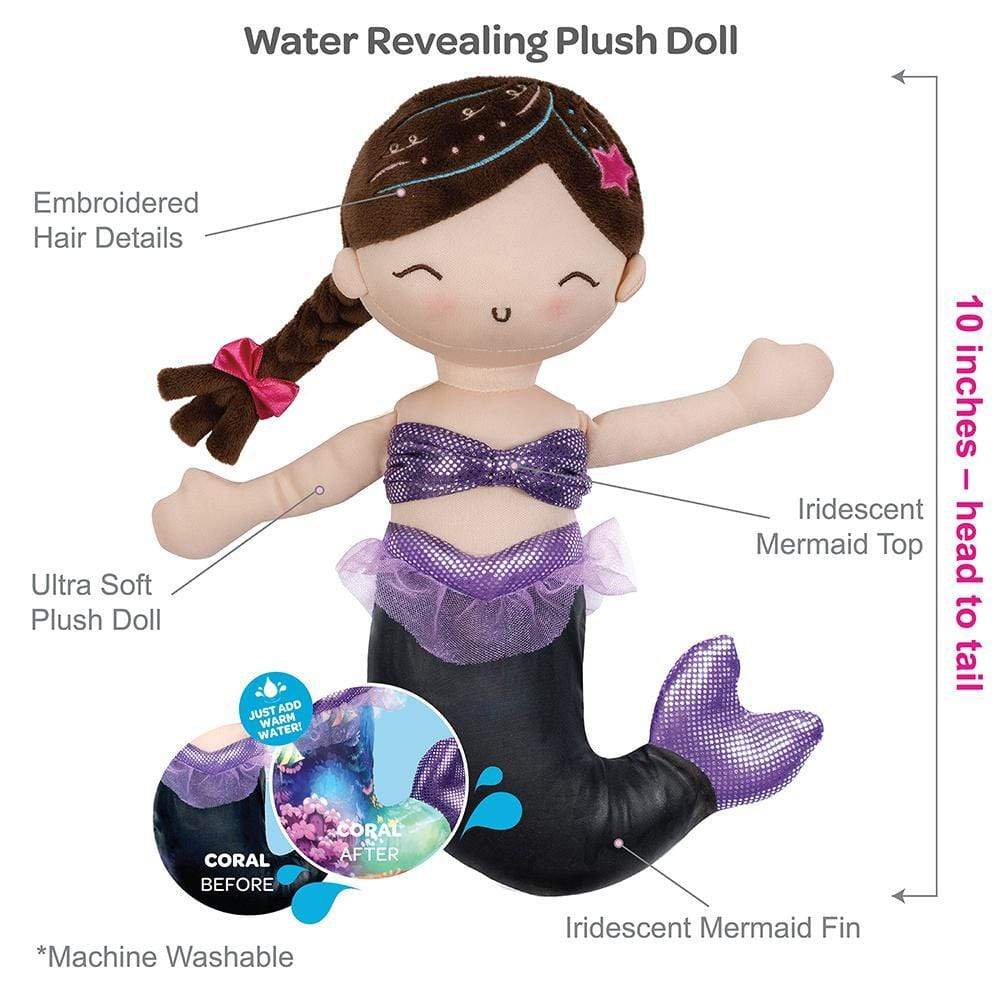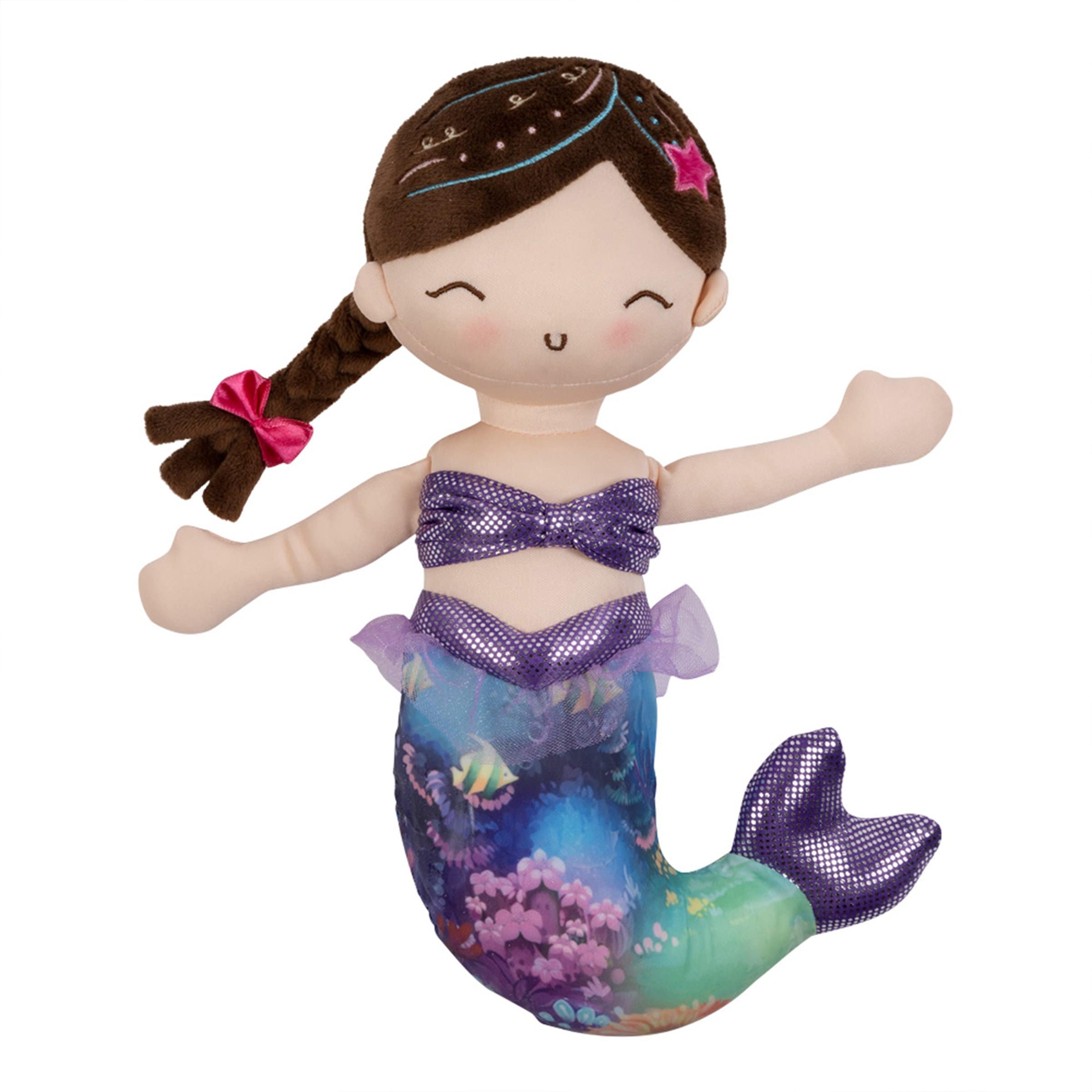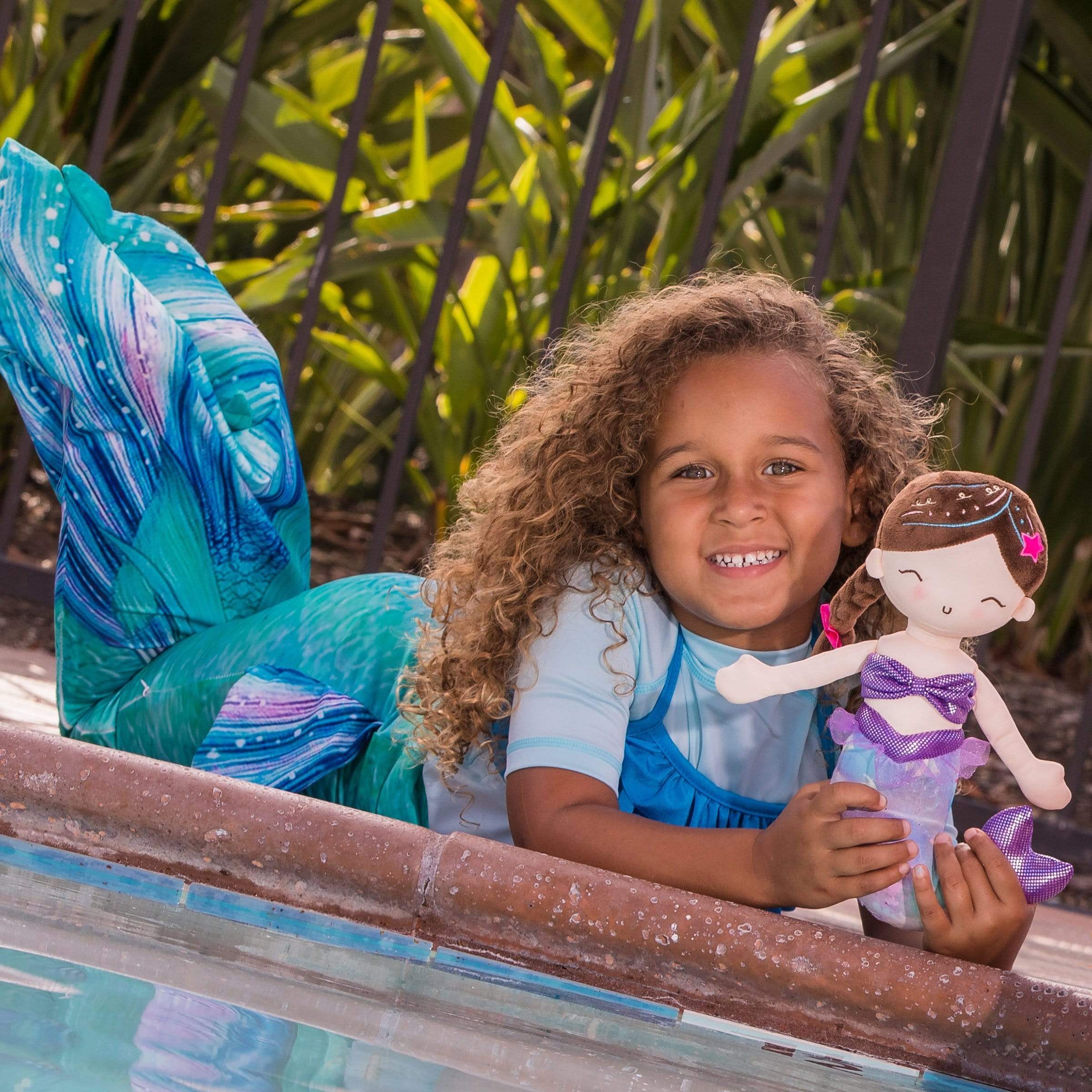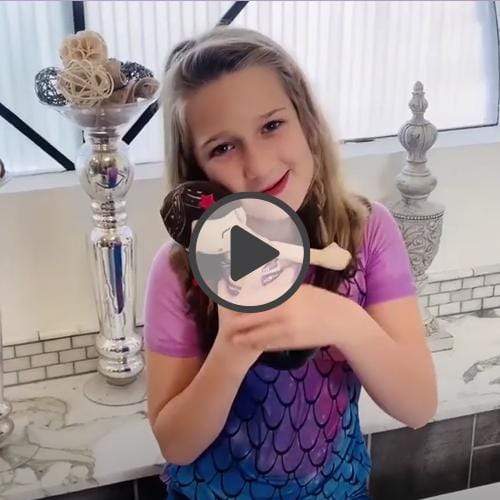 " draggable="false">
Coral